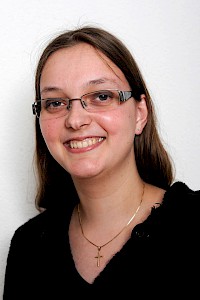 My name's Susan Hoogkamp and I'm currently employed as a web developer at Avant Webdiensten in Papendrecht. I'm a thirty years young woman, residing in Dordrecht, the Netherlands. My first language is Dutch and this would be one reason why you can see some spelling and/or grammar mistakes on my website and I do hope they will be pointed out so I can learn of my mistakes. In 2010 I acquired my own apartment and still live there with my three roomies, Jamie, Paddy and Tiny, who can by quite annoying but I love them very, very much
I have been to various schools including the Da Vinci College where I studied to become a 'Software Developer'. Even though I was pushed into the IT direction I do enjoy it. I love programming so it's a big plus I could study it. Before going to the IT academy I studied to become a secretary but that wasn't for me and according to them I was good with computers because I was able to cut/copy and paste using my keyboard instead of my mouse. That is the reason I was pushed into the amazing world of IT. I don't regret going to the IT academy because of this I was able to learn more about building software and websites. After I received my diploma for Software Developer I decided to work and follow a part time study of IT at Avans Hogeschool in Breda, the Netherlands, but unfortunately I had to quit after a year because I wasn't able to afford it anymore. With time I hope to be able to pick it up again and finish my education at Avans.
As mentioned above, I'm a web developer at Avant Webdiensten. I'm passionate about developing websites and am grateful I've found my passion. I love playing around with (X)HTML, CSS, PHP and MySQL and am always looking for new designs for my own website. Although designing isn't where my heart lies I try to create unique styles. All my own website coding will often be validated through the W3C standards. I've a few projects running which will be shown on this website. I don't mind learning new (programming) languages and hope to learn new things with every new project.
When I'm not developing I can be found writing a story, reading a book or story or watching a film. I do almost everything while I'm listening to music, even reading a book or watching a film, and never leave the house without my iPod. My favourite bands are Backstreet Boys and 30 Seconds to Mars and I absolutely love listening to Jason Manns, Ryan Star and Bobby Long. I also watch too many films and my favourite actors are Jared Leto, Gerard Butler and Sean Bean, in that order. I"ve a lot of favourite films but I have to say that the Lord of the Rings trilogy and the Hobbit trilogy my favourite are. Supernatural in my favourite tv-show followed by Leverage and Psych.
When you first meet me, you'll get to know me as a really shy person. I rarely initiate interactions and tend to hang in the background. I never know how to start a conversation and never know what to say which is why I'm so quiet most of the time. Once you get to know my you'll realize I am much more than my first impression. I'm told to be funny, kind, nice, caring, sensitive and many more things I do not remember. When I'm comfortable with the people around me I'm able to get out of my shell and just be me. I also have a problem trusting people. That's because of past experiences where I had friends but easily turned their backs on me so these days I'm a little less trusting in people but I'm still able to see the good in everyone.
In the future I hope to own a small webdesign/hosting company where I'll hopefully be building websites in because that's just what I love to do but at the time being I'll be content being a web developer and earn a lot of experience in the world of website building!
The domain susanhoogkamp.com has been purchased on the 31st of December, 2011 which happened to be my 25th birthday and is used as my personal weblog and portfolio. My blog will be about anything I like and anything I'd like to get off my shoulders. Topics can exists of web design, my personal life and my interests (such as Ancient Egypt). I'll also show all the projects I've worked on and will work on in the future.
This is who I really am!